From Monday 21 September 2020, we are introducing a new temporary timetable for all of our services. We will be reintroducing the 213 Witney town service Monday to Friday, and extending services 214 and 215 Mondays to Saturdays. The 210 service, linking the Wychwoods with Witney, will continue running from Monday to Friday, on an amended timetable. You can download the timetables below.
WITNEY TOWN SERVICE 214 AND 215
These routes are supported financially by Witney Town Council.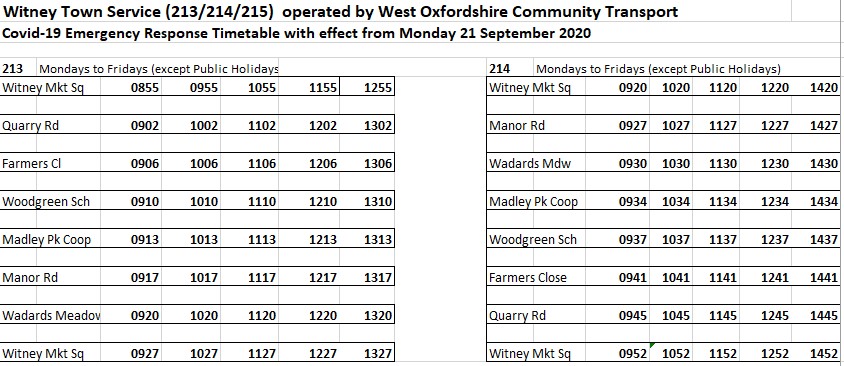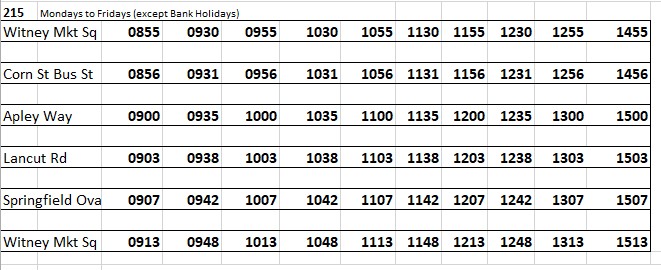 ROUTE 210
Linking the Wychwoods, Leafield and Crawley with Witney.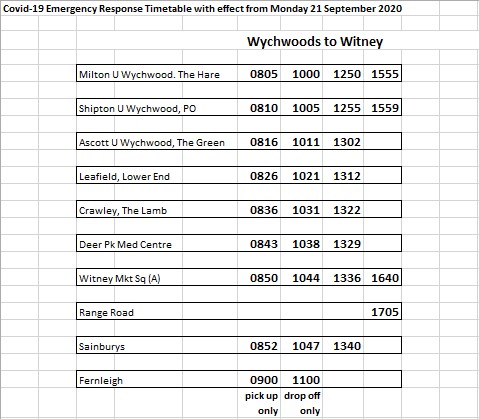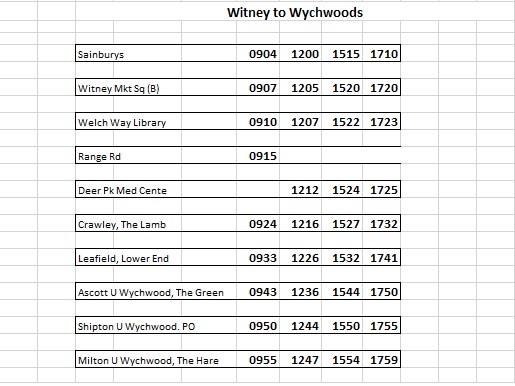 During the ongoing Covid-19 pandemic, we are maintaining a range of safety meaures. We need your help to keep risks when travelling on public transport to a minimum.
We ask you to:
NOT use our bus if you feel unwell
WEAR a face mask. The Government has now said that this is essential on public transport
SANITISE your hands on entering the bus
SIT next to a window
SIT at least one seat away from other passengers. Use those seats indicated as being available
ONLY share a seat if you are from the same household
PAY using a contactless card (if you can only pay by cash, we will only accept the correct amount)
For our part, we will:
SANITISE the buses between each journey and deep clean them with an especially-purchased sanitising system at the end of each shift
PROVIDE our drivers with face masks, gloves, and hand sanitiser
PROVIDE an automatic sanitiser dispenser on each bus
SHOW a 'BUS FULL' sign when the socially distanced capacity is reached
PROVIDE a duplicate bus for busier times, when possible